Energy in Harmony - Reiki
"Reiki can offer a refuge in the midst of our deepest pain and
a means of discovering new depths of meaning in life"
Tanmaya Honervogt – Reiki for Emotional Healing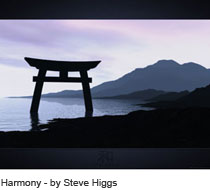 Discovered and developed by Dr Mikao Usui in Japan during the early part of the 20th century, Reiki is a natural form of subtle energy focused healing that works on the very deep and profound levels of our being. A wonderful therapy that supports and enhances your body's own internal healing to bring about 'energy in harmony'.  Reiki brings you back in touch with feelings of peace and joy.  'Rei' means universal and 'Ki' means life giving energy - an energy that flows through all living things.  As a result Reiki is generally referred to as 'universal life force energy', one of the basic foundations of our being.  Out of energy everything is created.  There is no religion or belief system attached to Reiki therefore anyone can receive it, and gain from its healing benefits.

Reiki is a pure and subtle vibrating energy.  Powerful, yet it gently works with your body's own internal energy centres (Chakras – part of your subtle energy system), and energy pathways (Meridians) which play a very important part in health and healing.  Naturally finding its own path to where it is needed the most to provide optimum benefit to support your general health and well being, releasing blocked and stagnant energy to clear and detox the body.  One of the beautiful things about Reiki is its capacity to help re-awaken and reinforce the body's ability to restore itself to health in a safe, simple, non-intrusive way.  The experience gained during a Reiki therapy session is very personal to you, and it works in a holistic way to encourage a positive state of mind, emotion, body, and spirit.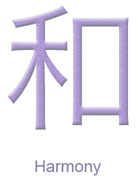 Reiki can help bring about a sense of calm and relaxation which provides a platform towards improved self awareness, a deeper connection with the 'self', and encourage positive thinking to create that comfortable state of being.  Connecting you with your intuition, trust, creativity, and bringing clarity of mind.  It is beneficial to many conditions, including the different life stages and events we all go through as part of life's experiences.  Reiki provides a great support not only on a physical level, but also for your emotional healing journey.  Helping you to improve your self-belief, inner confidence, creating a feeling of empowerment to deal with the daily stresses in life, plus further assist in your own personal growth and development.
Benefits and support to you...
Induces feelings of deep calm and profound relaxation to facilitate natural self healing

Creates a sense of deep inner peace and stillness within, leading to inner harmony

A great de-stressor - reducing feelings of stress/anxiety, worry, fear, grief, agitation

Supports coping strategies when dealing with feelings of depression

Encourages the release of both physical and emotional energy blockages

Restores the balance of your energy in a gentle way to re-energise/recharge your batteries

Assists in the recovery and healing process of chronic health conditions

Helps to soothe and bring some welcome relief to episodes of on-going pain and discomfort, even if only for a short while

Can benefit headaches including migraines

Helps with insomnia and aids the body when at rest thereby encouraging a better sleep pattern

Supports positive emotional feelings - self belief, inner confidence, clarity of thought, and a more positive outlook

Encourages and supports your personal growth and development

Balancing, nourishing and enriching to strengthen your spirit connection - providing a natural partner to meditation

Useful for general on-going maintenance of mind, body and spirit even if you have no health conditions
Starting your journey, expect...
Reiki therapy that works in a gentle, yet effective way, helping you to become more in tune with your body, emotions and spirit to bring about 'energy in harmony'.   Energy work that is simple, safe, non-intrusive, providing an extremely relaxing, comforting and nurturing experience.  Performed in an environment that allows you to create the space, peace, security and feelings of being empowered in your own healing process.  A session filled with beautiful moments of silence and stillness, giving you the opportunity to begin to slow and calm your thoughts.
A Reiki session that uses a combination of light hand placements both on your body and also held slightly above your body, to allow a calm and peaceful joining of energy.  Your Reiki therapy can be performed on a treatment couch or whilst sitting in a chair.  Lying down allows you to fully embrace the total body relaxation.
Your first visit to Simply Holistic Therapies will include an initial consultation of 15-20 minutes, where you will be asked questions about your general health and well being.  Depending on your current health, this may include having to liaise with your health care professional to ensure this is the right therapy for you, and that you gain the optimum benefit from an agreed treatment plan.
Your Reiki journey and experience will be unique to you and your particular health needs to restore  sense of wholeness again.  Energy work can also be used in conjunction with some of the other complementary therapies available.   Regular sessions of Reiki are beneficial in the initial stages to continue to build and restore your general health and well being.
Your therapy session can be booked for 60 minutes.
To request an appointment or further information please complete an enquiry form by clicking here

Energy is the prime mover.  Energy gives matter meaning.


The truth is much
more freeing – when we enlighten our spirit
(our self), then relaxation follows naturally, and
our true peaceful, loving and contented nature
is restored.